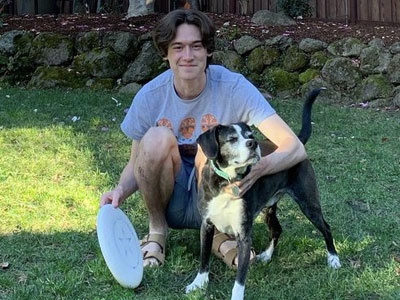 Finn Anders
Class year: Sophomore
Hometown: Alamo, California
Major: Neuroscience
Things I like: NBA basketball (Warriors winning the chip), ultimate frisbee, hiking/backpacking, my family's two dogs, two cats, two geckos, two rats and guinea pig, anime, and ants!
Yo, I'm Finn and next year will be my second at Kenyon. Pre-O was one of the highlights of my year last year and was a perfect way to start my college life. I'm stoked to help lead the trip and hopefully make it memorable for you all. At Kenyon I play for the men's ultimate frisbee team, SERF, write for the sports section of the school paper, the Collegian, and, of course, am an Outdoors Club leader.
Excited to meet everyone!!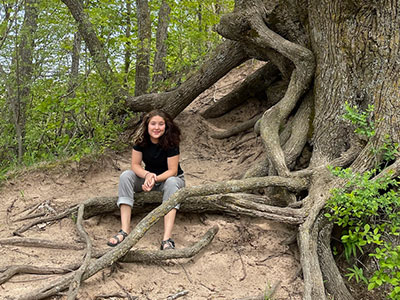 Kate Berges
Hi!! I'm going to be a senior chem major, and I am so excited to be leading & coordinating this year's outdoor preorientation! This summer I am just an hour off-campus, doing electro-synthetic chemistry at Ohio State, but my on-campus research is biochem. Outside of school-ey stuff, I run a radio show with WKCO, am on frisbee, and help out in the greenhouse (check out @kenyon_greenhosue on Instagram). This summer, I have a flower photo journal, am learning to watercolor, and am trying to find THE best hammock spot on the Ohio State campus.
I am super psyched to meet everybody!!! Woot Woooooooot!! See you soon!!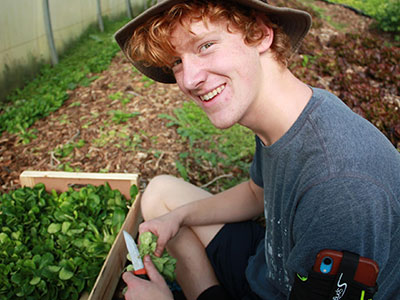 Brian Coburn
Class Year: Senior
Hometown: Lexington, Massachusetts
Major: Psychology
Minor: Nearly Classics (sad)
Some of my favorite things: oldies songs, afternoon naps, pets, skipping rocks, fall (it's when I was born, after all), Annie's White Cheddar Shells, sunsets, "The Emperor's New Groove, bowling," making Dagwood sandwiches
Hey potential Pre-O folks! I'm Brian and I'm a rising senior. At Kenyon I play on the Ultimate Frisbee team, sing in the Chamber Singers and with the Kokosingers (Kenyon's tenor-bass a cappella group), and spend a truly unbelievable amount of time on New Side in Peirce! This will be my second year as a Pre-O leader and my third time on the trip (I'm a former participant myself), and I'm excited to share the Dolly Sods with all of you!
Isabel Cody
Class Year: Senior
Hometown: Marblehead, Massachusetts
Major: Sociology
Minor: French
Hello hello, I'm Isabel, this will be my third Outdoor Pre-O and I could not be more excited! I have a special spot in my heart for this trip and the relationships it creates. I am a triathlete and lover of all things outdoors (especially sunsets). This summer I am training for and racing in triathlons, trying to teach myself how to cook, and doing some travel to visit Kenyon friends. At Kenyon I am a member of the sorority Theta Delta Phi, a student worker in the athletic training room and a coordinator and leader of Outdoor Pre-O :) On campus you can usually find me down at the Lowry Center, on the Gap Trail or at the observatory. I cannot wait to meet all of you and spend a week in the woods together!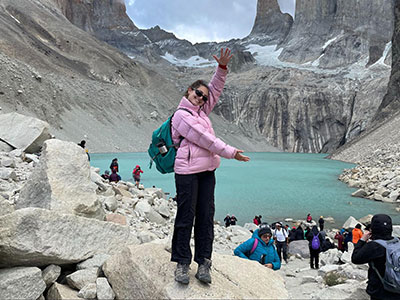 Isabell Fine
Class Year: Senior
Major: Psychology & Spanish
I am an incoming senior at Kenyon studying psychology and Spanish. I am currently in Santiago, Chile, spending quality time with Pumas and backpacking in the Patagonia. When I'm not enjoying nature at Kenyon, I'm playing frisbee, and leading the Kenyon Fiber Arts Club/knitting! My favorite thing to do on a Sunday is bike along the Kokosing listening to a good podcast or a kooky playlist. I can't wait to meet everyone!!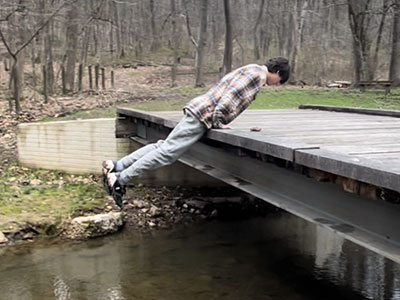 Brendan Kolerich
Class Year: Sophomore
Major: English/statistics?
Hello! My name is Brendan Kolerich, and I am a rising sophomore. I like reading, running, and being in nature! At Kenyon, I am on the ultimate frisbee team, (as I'm sure a lot of you will be) and in the outdoors club which is a great club for people who love hiking and other nature related activities! I am so excited to be a Pre-O leader this year, and I can't wait to meet you all! We are going to have a blast in Dolly Sods!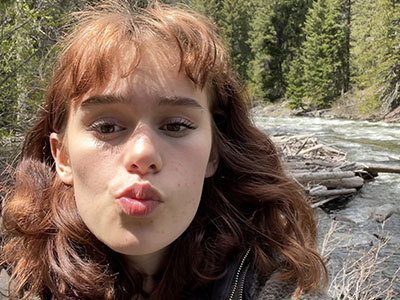 Cecilia Oshins
Class Year: Sophomore
Major: English
Hi everyone!! I'm Cecilia, I went on pre-o as a freshman and am so excited to be a leader. I love the outdoors of course, and spend as much time as possible backpacking, rock climbing, foraging, etc. At Kenyon, I'm part of KCOC and the Collegian, and you'll usually find me sipping tea in a hammock or skating around campus.
Looking forward to meeting everyone!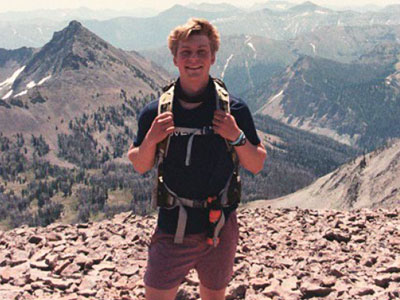 Reid Stautberg
Class Year: Senior
Hometown: Cincinnati, Ohio
Major: Economics
Minor: German
Things I do and things I like: Hiking, backpacking, hiking with a backpack, not leaving a trace, kayaking, swimming in rivers, rope swings, listening to good music, coffee, trying to finish books but usually failing, the Peirce panini press, being the executive director of the campus newspaper, active in a campus fraternity
Hi everyone! My name is Reid and I'm absolutely stoked to be leading Pre-O this year. I grew up spending lots of time outside exploring local forests and rivers and I think that the shared experience of wilderness exploration is priceless. Last summer I led hiking expeditions in and around Yellowstone National Park, and this summer I'll be doing the same thing in the Colorado Rockies! I went on Pre-O as a first year and had such a blast, so I can't wait to be back as a leader.
Elena Volchok
Class Year: Senior
Major: American studies & music
Hi! My name is Elena and I am a rising senior American studies/music double major. At Kenyon I am an Outdoors Club leader (more specifically planning social events for the org teehee), and I sing in Chamber Singers and an a capella group (the Owl Creek Singers). Outside of Kenyon, I LOVE traveling, backpacking/hiking, and hanging out with friends in coffee shops. This past spring, I studied abroad in Granada, Spain, and had an absolute blast meeting people from all over the world, practicing my Spanish, and exploring Southern Europe! This summer you can find me cruising around New England leading backpacking, hiking, and sea kayaking trips for middle schoolers. This will be my second time leading pre o and I am so excited to meet you all and show you the Dolly Sods! Pre-O is truly such a special way to start your time at Kenyon and meet people before the semester starts!!