Begin your Kenyon experience with a taste of adventure during the Outdoors Club Pre-Orientation program! Held the week prior to Orientation, this challenging outing will connect you with classmates and student leaders as you backpack and raft your way through some of the most beautiful areas of West Virginia.
Wilderness experiences build resilience and problem-solving skills, help you create bonds with your new classmates, and develop social and support networks. The Outdoors Club program aims to provide incoming first-year students with a smooth transition into the Kenyon community through physical challenge, connection with others, and time for personal reflection and solitude in nature.
Trip Overview
You and 31 of your classmates will spend 3.5 days backpacking through the Monongahela National Forest in the Dolly Sods Wilderness Area, in groups of eight first-year students and two trained student leaders. There will also be two Kenyon faculty and staff members with advanced training and experience on the trip. You'll then depart Dolly Sods for whitewater rafting in America's newest national park, New River Gorge NP in Fayetteville, West Virginia, and return to campus in time for the beginning of New Student Orientation.
During the trip, you'll hike 5 to 10 miles a day on mountainous terrain and carry loads of up to 35 pounds. You'll also be camping in shared tents, with the potential for wet weather! Please note the trip takes place in a designated wilderness area, so you can expect a true backcountry experience (meaning no toilets, showers, or potable water). All participants will be expected to follow Leave No Trace principles and Monongahela National Forest regulations at all times.
Enrollment: 32
Cost: $600
Scholarships: Available for financial aid recipients
Application deadline: June 27, 2022
The cost of the trip is $600 per person, and includes travel from Kenyon College to West Virginia and all food, lodging, group gear, individual gear (if needed), rafting, and accommodations at Adventures on the Gorge.
A limited number of need-based scholarships are available for qualifying individuals. 
Varsity athletes on fall sports teams (football, cross-country, volleyball, soccer, or field hockey) should consult with the team's head coach before applying to the Pre-Orientation Program due to potential conflicts with preseason conditioning dates.
International students are required to attend the International Pre-Orientation Program and may NOT apply for the Outdoors Pre-Orientation Program.
Due to the strenuous nature of the trip, participants should have at least a moderate level of physical fitness and no physical conditions that would prevent them from safely completing the trip. ALL participants will need to submit results of a physical exam as part of the application process. Only students who receive a passing physical exam from their provider will be able to participate In the trip. Details for submission of the physical will be provided upon acceptance to the program.  
Physical fitness requirements include:
• The ability to hike 5-10 miles per day 
• Basic swim proficiency
• The ability to carry a loaded backpack of up to 35 pounds
• The ability to traverse terrain and trails with steep uphills and downhills with grades of up to 20% and up 1.5 miles in length; roots, rocks, mud, and shallow submerged areas; and stream crossings up to 2 feet in depth
•  Physical fitness and acclimatization for weather conditions with an ambient temperature ranging from 43-97°F (averages: 62-83°F); variable humidity; and altitudes between 2,700-4,500 ft
Experience in the outdoors is not required, though it is helpful. Participants will have the opportunity to learn basic skills such as tent setup, campsite selection, water disinfection, camp cooking, basic outdoor safety, Leave No Trace principles and more. 
Participants are required to participate in both backpacking and rafting; they may NOT take part in only one portion of the program.
Participants are encouraged to bring personal gear such as packs, sleeping bags and pads if you have them, but the program can provide them if needed. Also provided by the program:
• Shared tents (3-4 person)
• Camp stoves and cooking equipment
• Water disinfection 
• Tarps and shelters
• All food for trip
• Safety and emergency preparedness equipment
Complete packing lists will be provided upon acceptance to the program, but participants should plan to provide their own clothing and footwear, toiletries and medications, small personal first aid kits, and a headlamp.
Students will have the opportunity to move into their residence hall rooms from 9 a.m. to noon on Sunday, Aug. 14. Sunday afternoon will include a variety of programmed activities, including trip preparation and a student cookout. Students will stay in their room for one night before departing for the trip.
Parents are welcome to attend a brief informational meeting on Pre-O move-in day (Aug. 14) hosted by the First-Year Experience Office, or may choose to attend family member programming during general New Student Orientation on Aug. 20 and 21. 
Monday, June 27: Deadline for application submission
Wednesday, June 29: Notification of program acceptance and trip registration form available. Trip registration form will include instructions for submitting your physical exam results, packing lists, and additional trip details. You must complete the trip registration form to accept your position in the program. 
Monday, July 25: Registration form, physicals, arrival information, and payment due.
Sunday, August 14: 
9 a.m.- noon.:  Check-in and residence hall move-in
2 p.m.: Outdoor Pre-Orientation opening session for students and family members
3-6 p.m.: Trip preparation:
• Gear prep and backpack packing
• Icebreakers and group activities
• Safety talk and itinerary review
• Leave No Trace principles
Monday, August 15 through Thursday, August 18: Dolly Sods Wilderness Area, Monongahela National Forest, WV
August 15: Travel to Dolly Sods, backpacking day 1
August 16-17: Backpacking days 2 and 3
August 18: Backpacking day 4, depart Dolly Sods for Adventures on the Gorge, Fayetteville, WV
Thursday, August 18 through Friday, August 19: New River Gorge National Park, Fayetteville WV
Stay in cabins at Adventures on the Gorge, Lansing, WV. Activities include:
• Chili cook-off
• Whitewater rafting on the New River 
• Pizza party 
Saturday, August 20: Return to Kenyon at noon for Orientation/First-Year Experience programming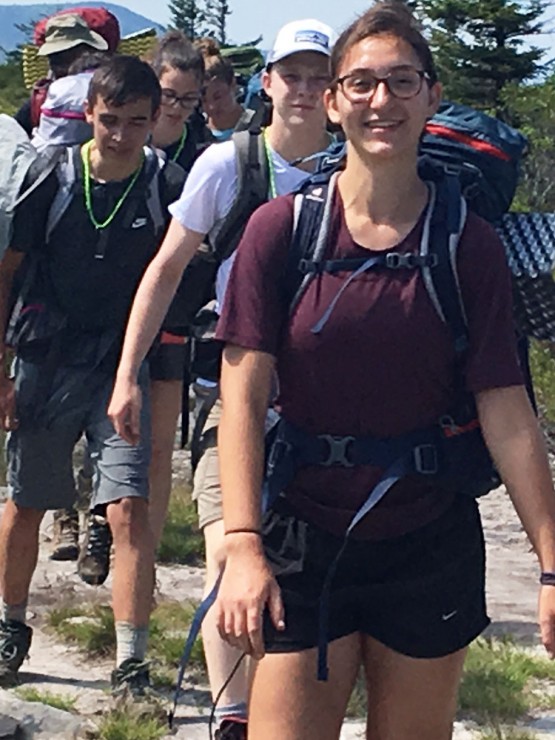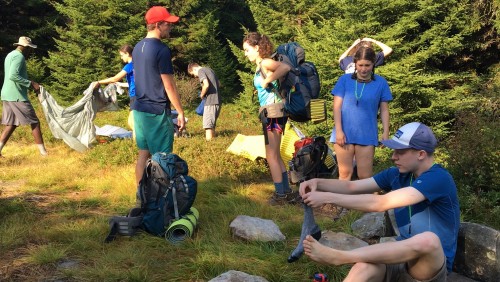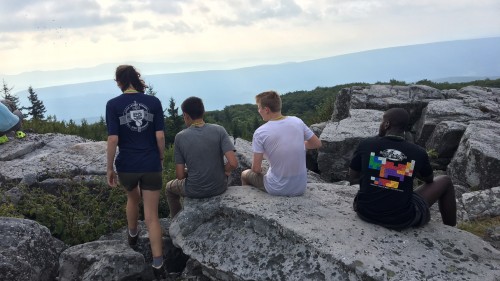 First-Year Experience
Don Miller, director of the First-Year Experience
Location
Gund Commons
101 E. Brooklyn Street
Kenyon College
Gambier, OH 43022