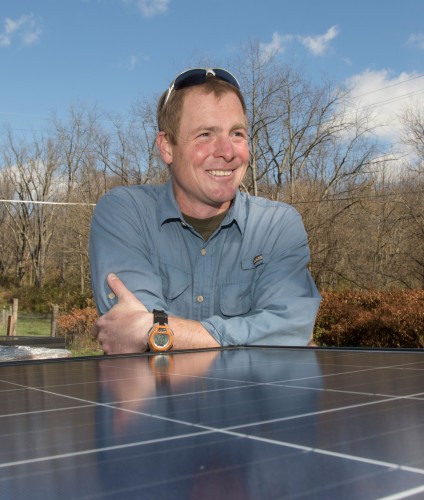 Affiliated Departments & Programs
Dave Heithaus graduated from Kenyon College in 1999. Following a whirlwind and world-wide tour of documentary film, wilderness management, sea turtle rodeo and reasonably-defensible marine ecological technical consulting, he returned to Gambier in 2006 to direct the lands and facilities at the Brown Family Environmental Center (BFEC).
After 9 years of reclaiming unused agricultural areas and transforming them back to our native forests and prairies, Dave switched gears to head the newly-minted Office of Green Initiatives. He currently champions the College's green centers (the BFEC, the Kenyon Farm, the Kokosing Nature Preserve and the Philander Chase Conservancy) and campus resilience initiatives with an eye to curricular engagement. His passion for the landscapes, history and people of Knox County have deep roots in his childhood wanderings on and around the Hill.
Education
1999 — Bachelor of Arts from Kenyon College