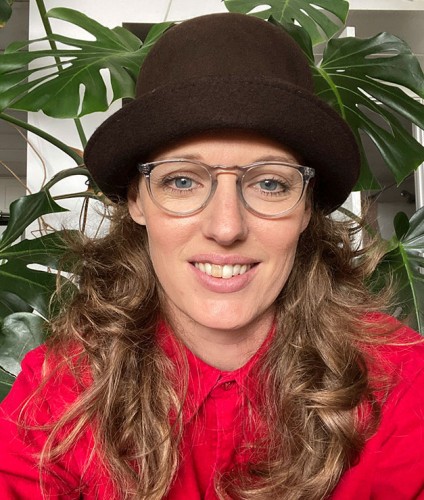 Calista Lyon is an artist working in photography's expanded field, utilizing research and image-based strategies to explore dynamics of memory and resistance in the wake of ecological and social collapse. She employs multiple modes of knowledge production, drawing from the fields of ethnography and archival practices to create installations, performances and community engaged works that make visible the complexity of ecological destruction, communicate the internalized experience of "ecological grief" and offer reparative forms of existence through artistic inquiry.
Areas of Expertise
Photography, interdisciplinary research, ecology, installation, contemporary art practice
Education
2019 — Master of Fine Arts from The Ohio State University
2015 — Bachelor of Arts from California State University Lo
This course is an introduction to the fundamental technical and aesthetic issues of black-and-white photography with emphasis on using the medium for personal expression. Students will work through a series of problems designed to increase understanding of basic camera operation, black-and-white darkroom techniques, and art-making strategies. Regular critiques are scheduled to increase understanding of communicating with an audience and sharpen the ability to analyze and discuss works of art. No prior photographic experience is needed, but a reliable manual film camera is required. This counts toward the introductory requirement for the major and minor. No prerequisite. Offered every semester.
This course is an introduction to digital photography as a creative medium. Subjects covered will include fundamental digital photography skills such as image editing, camera work and digital printing. Assignments will direct students toward the development of personal photographic expression, and the exploration of the shifting signs and significance of photography meaning and digitization. Through readings and discussions, students will be introduced to different ways of conceptualizing and interpreting photography based on such variables as process and technology, motives of representation and imagination, and the politics of visuality, history and identity. This counts toward the intermediate requirement for the major and minor. Prerequisite: ARTS 106, 107 or permission of instructor. Offered once a year.