The new Chalmers Library replaces Olin and Chalmers libraries with spaces that feature state-of-the-art technology for undergraduate research, a concentration of student services such as the Career Development Office and classrooms that serve as laboratories for educational innovation. A $75 million leadership gift from an anonymous donor, among other significant support, made the project possible.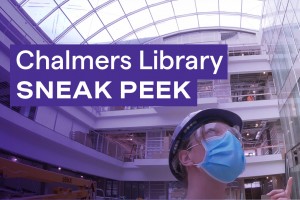 We enlisted some students to provide a sneak peek inside the new Chalmers Library. Here's what they saw.
Library and Information Services
Use the links below to access your library and technology needs.
Location
Library Services
Institutional Research
User Services
Chalmers Library
103 College Drive

Information Technology Services
Second Floor
106 Gaskin Avenue

Kenyon College
Gambier, OH 43022